Seljuk Bowl with Turkish Couple, c. 1200AD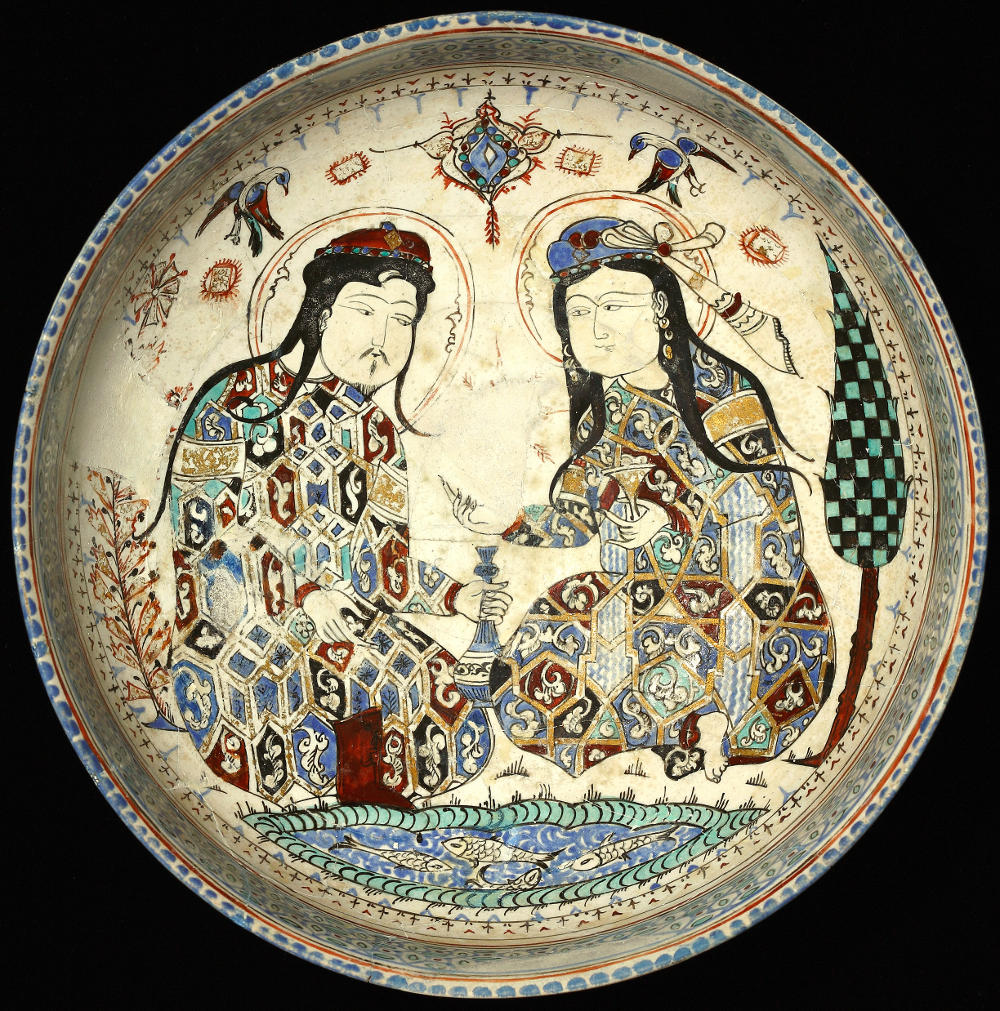 A larger image of this Seljuk Bowl with Turkish Couple, c. 1200AD.

Source: David Collection Museum, Copenhagen. Inv. no. 34/1999

Fritware bowl, with polychrome decoration and gold leaf in and over an opaque, white glaze. Minai type
Iran, Kashan; c. 1200AD
Height 8.5cm; Diameter: 21.7 cm

Minai means enamel in Persian, and the term refers to this type of pottery's colorful decoration, which lies both in and over the glaze, here further enriched with gold. Like lusterware, it had to be fired twice and was consequently costly.

The finest-quality minai features the most exquisite painting of the period – elegant, refined art for the upper class, masterfully composed, innovative, and coloristically pleasing. The figures are the Turkish-Mongol type that is found in all the Persian art of the day and reflected the ruling class's ethnicity.

---

Other Seljuk Costume on Ceramics
Seljuk Illustrations of Costume & Soldiers